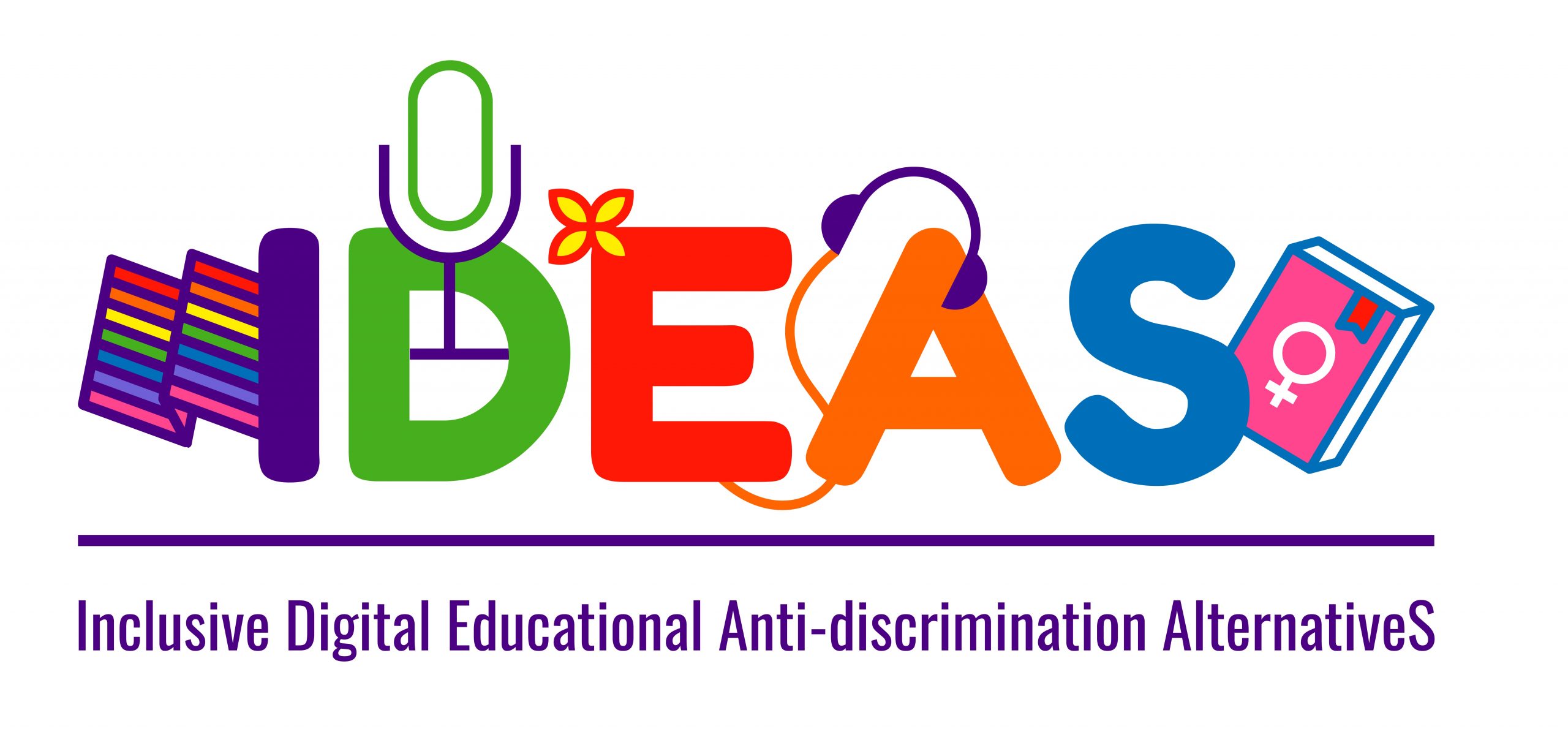 IDEAS – Inclusive Digital Educational Anti-Discrimination Alternatives
Over a two year period, six partner organizations from the Czech Republic, Croatia, Iceland, Serbia and Greece will conceptualize and record 35 podcasts with the aim of disseminating feminist knowledge.
The project's main goal is to issue this knowledge with an accessible and empowering way to a wide range of women and femininities, irrespective of their other intersectional identities (such as national and cultural identity, sexual orientation, disability)
Colour Youth contributes to the project by creating 5 podcasts regarding body, health and LGBTQI+ rights. More specifically, we will descant on basic terminology, sexuality and non-heteronormative relationships, the bariers that we often as LGBTQI+ individuals (especialy trans and disabled feminities) deal with, the importance of having and being a body, as well as on intersectionality.
Through the podcasts, the listeners will be able to learn about the history of the women's movement, feminist theories, the theory of social reproduction and the connection between feminist and ecological struggles. Also, they will have an opportunity to gain insights into the women's labor rights, the experiences of Roma women, and the lives of migrant women. The podcasts will utilize various innovative methods in order to help the listeners gain a better understanding of the above-mentioned topics.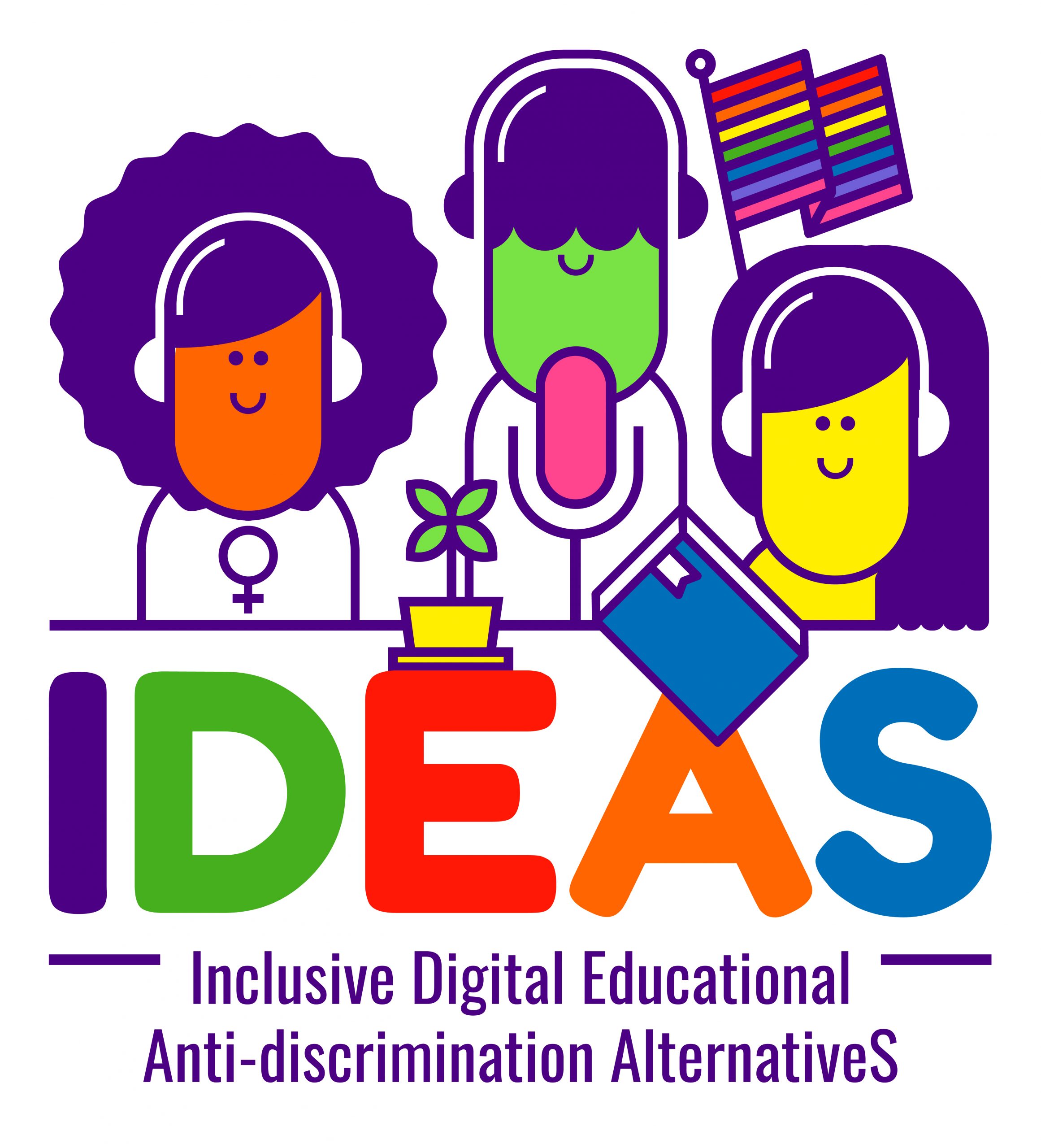 Image description: Three femininities with different skin-colour and hairstyles stand in front of a plant pot, a podcast microphone and a book. Right on the back there is a rainbow flag. Beneath the human figures is formed with colourful letters the Project Logo IDEAS – Inclusive Digital Educational Anti-discrimination AlternativeS.
Partners
Center for Women's Studies (Belgrade)
IPAK – Research Centre for Culture, Politics and Identities (Belgrade)
Centre for Women's Studies (Zagreb)
Charles University (Prague)
University of Iceland (Reykjavik)
Τhe project is funded by the EU, through Erasmus+